I'm not a gear hound. I don't suffer from G.A.S. (Gear Acquisition Syndrome). It's just a thing with me; once I find a camera I like, I stick with it. Cars, too.
I like to get used to it. Live with it. Use it with my eyes closed. Well, you know what I mean. Check out the list of cameras I have owned in my lifetime –
Yup. That's it. Six cameras. Almost all one brand. Half of them used, half of them purchased new. Half film, half digital. Many of them with the number 3 in the model designation. How weird. 34 years. Not exactly a nut about buying the latest stuff am I?
However. There comes a time when even I am tempted.
By this –
It's a Panasonic Lumix G9 and I've been drooling over it since it came out at the beginning of the year. In a few days it will be mine.
It will be.
Grip and body only. Lenses I have (although they can't take advantage of the Dual IS2 system, they can work in Dual IS1 mode). They say marry your lenses and date your camera, but as you can see, I like a long-term, monogamous relationship.
It's a big step, technology-wise. Almost like when I had a 2006 Subaru Impreza as a daily driver, then moved to a 2015 Audi Q7. What are all these gizmos? What does this button do?

So why am I changing?
Well here's my list –
Improved image quality and low ISO capability (who doesn't want to look better?)
Improved focusing, especially with moving subjects like wildlife (I suck at this)
More focus points when in multi-point mode
In-camera focus stacking (macro shooters rejoice)
In Body Image Stabilization (yay, I can handhold my old glass better)
Better viewfinder (how could it be worse, really?)
Joystick to change focus point in the viewfinder without taking your eye off it (yay!)
My menu customization – after a while I forget where stuff is and if I had menu items handier, I would use them more
Then there's the stuff I really want to try –
Pre-burst shooting – automatically brackets dozens of frames when it's turned on so if you have a bird on a perch waiting for take off it's constantly scanning and buffering images. Replacing new ones when there's a delay between turning it on and pressing the shutter. When you actually release the shutter, the fresh pictures go from buffer to card and you capture the take off. Stop shooting and the camera still scans and captures frames after the shutter is turned off. Amazing.
Post-focus capture – in a similar way, the camera moves the focus point through the scene taking pictures at those points. You can choose one or all of them as your final image(s).
Wider range of bracketing options from exposure to focus to aperture
Silent shutter (I startled a pair of fawns with my shutter sound this year)
And tons of other stuff that is new and that my GH3 can do, but that I'd never tried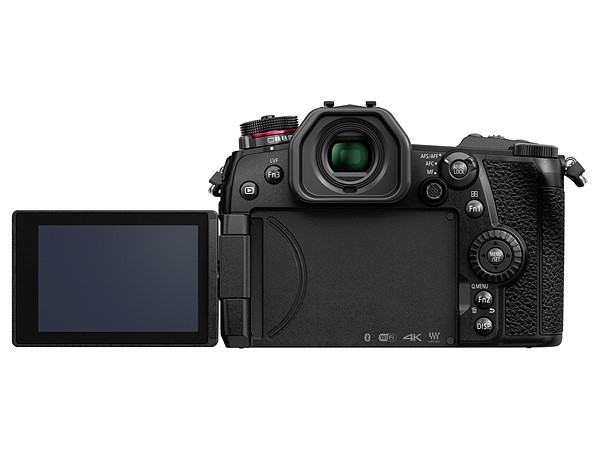 I still get –
Weather-sealed body
Comprehensive customization
Fully-articulating LCD screen
To use the same batteries (I have 4 of them now)
Excellent ergonomics (front and rear adjustment dials are a MUST among other things)
I lose –
Pop-up flash (don't use it much so I won't miss it)
Lightness and size – the G9 is bigger, but possibly not heavier, have to check
What will become of my current rig?
I'm keeping it. It's so old that it isn't worth much so I'll still use it from time to time. I might keep it as the car camera. Maybe set it up in the yard to do some time-lapse stuff. Maybe strap it to a tree in a housing and put a trigger trap on it. Become a two-body shooter again. I don't know. It certainly isn't worth trading in at this late date. Maybe that's the advantage to upgrading frequently, the trade-in value. Who knows?
At any rate, I think on this upgrade I'm going to approach things a little differently. With the last camera, or maybe even two, I didn't fully explore its capabilities. There are things on the GH3 that I've never tried, like the time-lapse feature. With the G9 I'm going to set myself a list and try at least one new feature (to me anyway) every time I go out. Just one. That way I can build familiarity with many features over a short period.
Because that's the only way to stretch at this point. I'm good at what I do, but it's very repetitive. I haven't branched out much. So I'll work on wildlife photography. Maybe take up time-lapse and video more. I have some trips coming up next year where I hope to use some of these features and skills (cypress swamps/New Orleans in March, think birds and alligators, Portugal in May, think wineries, landscapes and city life).
So come on Wednesday (hubby flies home from NH with my precious – no sales tax). I am so looking forward to geeking out and playing with my new toy.
And I gotta get a new L-bracket…